Miami Gardens family wins $33.8 million medical malpractice award against federal government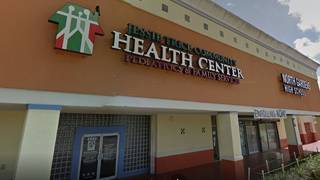 Community health center patient gets damages for son's brain damage during birth
Original Source: By Andrea Torres – Digital Reporter/Producer WPLG Local10.com Posted: 1:51 PM, April 20, 2017
MIAMI – The federal government will have to pay a Miami Gardens family a $33.8 million medical malpractice award in a medical malpractice lawsuit after a judge ruled on Monday that a federally employed doctor's decisions caused a teen's baby boy to suffer irreversible brain damage.
U.S. District Judge Robert N. Scola awarded the baby's mother, Marla Dixon, $3.3 million, and the father, Earl Reese-Thornton, $1.1 million for their pain and suffering. Scola awarded $21.7 million for the boy's economic damages and $7.6 million for his pain and suffering. 
Dixon was a patient at Jessie Trice Community Health Center in Miami Gardens. Dr. Ata Atogho was the on-call physician at the community center, which provides care to the uninsured and undocumented with the help of federal funding. 
While she was at North Shore Medical Center, Dixon was also under the care of an experienced labor and delivery nurse. She testified that Atogho's claims that he offered Dixon a cesarean section and that she declined were false.
Both the nurse and Reese-Thornton testified that the 19-year-old mother was yelling, "Just cut me!"
The nurse said Atogho ignored her request despite the baby's slowed heart rate and left Dixon for another delivery. He was also reportedly on the phone with his financial adviser. When the baby was born on Dec. 2, 2013, he wasn't breathing.
"At the anticipated, joyful moment of birth of a crying, bouncing baby, they are instead presented with the dreadful specter of a blue, floppy, lifeless child," Scola wrote in his order.
It was not a high-risk pregnancy. After the baby was revived, the parents learned that he had suffered brain damage because of a lack of oxygen. Medical experts from both the defense and the plaintiffs agreed that a C-section could have prevented her baby's brain damage.
"The court has considered all the evidence in the case, including the testimony of the defendant's life expectancy expert, who has opined [the 3-year-old boy] has a life expectancy of an additional 9 to 12 years," Scola wrote.
Florida's statutory caps did not limit the medical malpractice award, which the government will have to pay in periodic payments. 
Charles White of the U.S. Attorney's Office in Miami led the federal government's defense team. The family's attorneys were from two Miami law firms: Vidian Mallard and Richard Sharp of Mallard & Sharp and Lauri Ross of Ross & Girten. 
Copyright 2017 by WPLG Local10.com