Nursing Home Abuse & Negligence In South Florida: Part II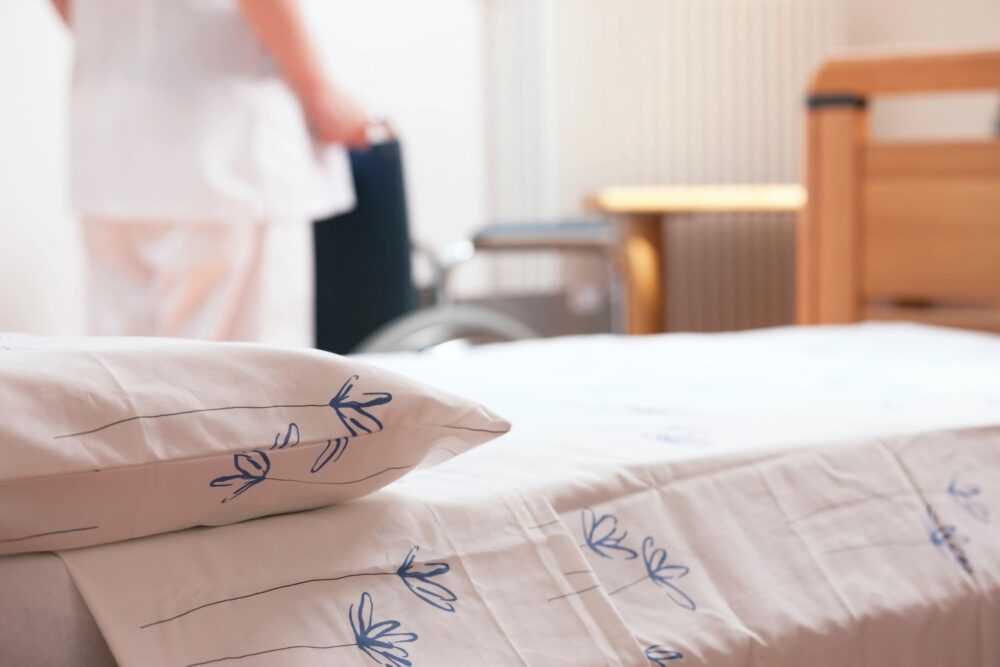 As noted in Part I of our coverage of Nursing Home Abuse & Negligence, South Florida – including Miami and surrounding areas – has continued to grow robustly as a popular location for those seeking retirement in an area with spectacular weather, cultural diversity, and a plethora of services. This includes growth in the quantity of assisted living centers and nursing homes. The combination of a large number of care centers and insufficient resources for enforcing regulations to keep our loved ones safe has, unfortunately, created situations that have resulted in an increase in the number of cases of negligence, abuse, and wrongful death of loved ones under the care of local individuals and facilities, and the risk continues to grow.
In this installment, we will cover some of the types of mental abuse and negligence that have resulted in legal action. Click here for Part I, which covers a number of elements associated with physical abuse and negligence.
It is important to note that physical and mental abuse often occurs simultaneously in Nursing Home Abuse & Negligence cases, and recognizing the signs is key in stopping the abuse and/or negligence and seeking help.
Some Types of Mental Abuse
Threats of any type
Purposely isolating a resident from other residents, family, friends, and/or other caretakers
Yelling with intent to demean, shame, or frighten
Ignoring a resident and/or forcing other caretakers and/or residents to ignore a resident
Purposely removing or hiding eyeglasses, hearing aids, or other basic material necessities
Purposely withholding food, water, medication, or other necessities
Purposely removing items necessary for mobility, such as wheelchairs, walkers, shoes
Purposely causing pain, or threatening to cause pain
Purposely not attending to requests for help with pain
Making derogatory, rude comments or insults to demean and/or shame
Illegal and inappropriate use of restraints
Going through one's personal belongings and stealing
Going through one's personal belongings and destroying
Forcing individuals to perform self care actions they are not readily capable of doing and that result in injury
Threatening to hurt or kill a resident or resident's family members or friends
Threatening to sexually molest
Threatening to steal one's money or belongings
Threatening to hurt one's family
Selling or otherwise illegally using one's identity
Signs That Your Loved One May Be Being Abused or Neglected
Sleep problems/nightmares
Exhaustion
Sudden malnutrition
Depression/Withdrawal/Paranoia
Complaints and anxiety about staff/Fear of staff members
Fear of taking food or medication from staff members
Repetitive physical actions
Hopelessness
Crying
Fast breathing, shaking, rocking
Stating a desire to die
Sudden overall deterioration of health
Bedsores
Bruises
Bleeding
Burns
Restraint Marks
Broken Bones
Sprains/Strains
Cuts
Missing hair on scalp
Refusal to eat or drink and resultant weight loss
Dehydration
Has Your Loved One Been A Victim of Nursing Home Abuse or Negligence?
Meeting with an experienced Florida Nursing Home Abuse & Negligence lawyer for an initial consultation is an important step. Research information about lawyers who specialize in Miami & South Florida Nursing Home Abuse & Negligence, or if possible, who specialize in the particular type of Nursing Home Abuse or Negligence you or your loved one endured, whether it be mental abuse, physical abuse, or both.
Many lawyers and legal teams offer free initial consultations. At Mallard & Sharp, P.A., we specialize in Miami Florida Nursing Home Abuse & Negligence cases. To schedule a free initial consultation with our expert legal team call 877.662.5527 or 305.461.4800.