Product Liability Claims & Recovery: Proving Defectiveness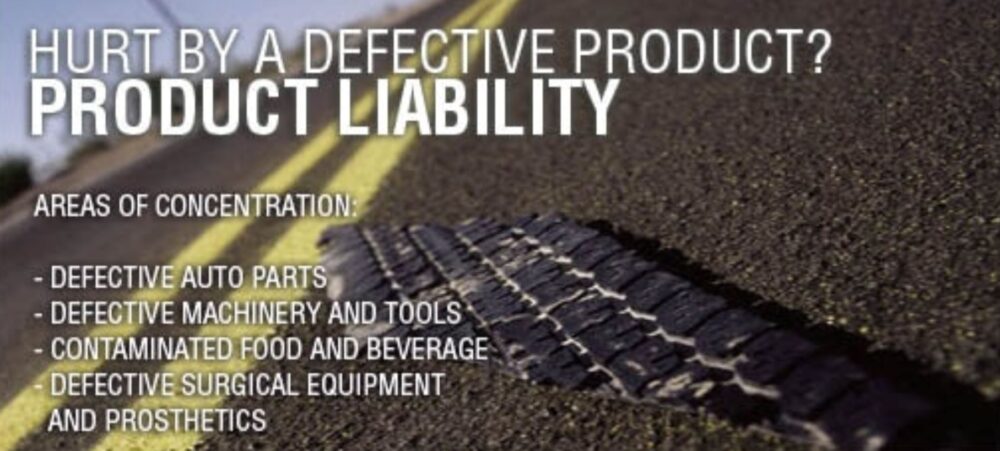 From toys to tools to airbags – and an endless list of other potential products in between – there are times when products just don't work properly. Unfortunately, such products can cause injuries that range from minor to life-threatening…or worse. Such incidences often end up as product liability claims.
Product liability generally falls into one of three arenas based on errors in design, manufacturing, or marketing. Here is a brief overview of each:
Design Defects
In these instances, manufacturers can be liable if a product is proven to endanger whoever uses it. Some examples would include toys that are choking hazards and hair dryers that catch on fire. When someone is injured by a product that is deemed unreasonably dangerous and did not work safely when used as intended, a product claim may be in order. In Florida, the legal standard by which this is measured is called the consumer-expectation test.
Manufacturing Defects
These types of defects are caused during the actual production of products. Although the design may have been impeccably developed for safety, if manufacturing errors alter that safety and cause injury to end users, a claim against a manufacturer may be in order. Some examples of manufacturing defects include errors in car door lock parts or improper construction of light bulbs.
Marketing Defects
These include both errors and omissions with regard to instructions and/or warnings on products. If during a specified stage of development a product was not labeled with correct instructions or essential warnings and it resulted in injury, a product liability claim may be feasible. Some examples of marketing defects include improper or nonexistent side-effect warnings on medications and devices with cutting blades that cause serious injury due to a lack of labeling.
Cases usually fall under "strict liability," in which sellers, manufacturers, and/or designers may be liable to pay for damages regardless of whether or not negligence can be proven in cases in which someone was injured. The amount of liability, if any, on behalf of the plaintiff (the person filing the lawsuit) is also reviewed. If in fact there is any proven liability on the plaintiff's part, the amount of damages awarded will be reduced according to the plaintiff's assessed percentage of liability. It is therefore crucial to meet with an attorney who is not only experienced in developing product liability cases, but also in ascertaining the amount of liability, if any, on behalf of the plaintiff.
Seek legal help as soon as possible. Florida statutes provide details regarding the timeframe (known as the "statute of limitations") that is legally allowed to file Florida product liability lawsuits. Generally, most product liability claims that result in lawsuits must be filed within a four-year time period from the date of injury. There are specific exceptions, therefore it is important to consult with an attorney as soon as possible after an incident. Product liability cases take time to build, particularly due to assessing who the defendant is – and if you file too late you can lose your right to file a product liability lawsuit in order to potentially recover compensatory damages.
Meeting with an experienced Product Liability lawyer for an initial consultation is an important step. Doing so will help clarify if a potential case can and should be filed as a Florida Product Liability lawsuit. Research information about lawyers who specialize in Miami & South Florida Product Liability cases, or if possible, who specialize in the particular type of Product Liability case you are dealing with.
Many lawyers and legal teams offer free initial consultations. At Mallard & Sharp, P.A., we specialize in a wide variety of Product Liability cases. To schedule a free initial consultation with our expert legal team call 877.662.5527 or 305.461.4800.