Wrongful Death In Florida: What You Need To Know From A Legal Perspective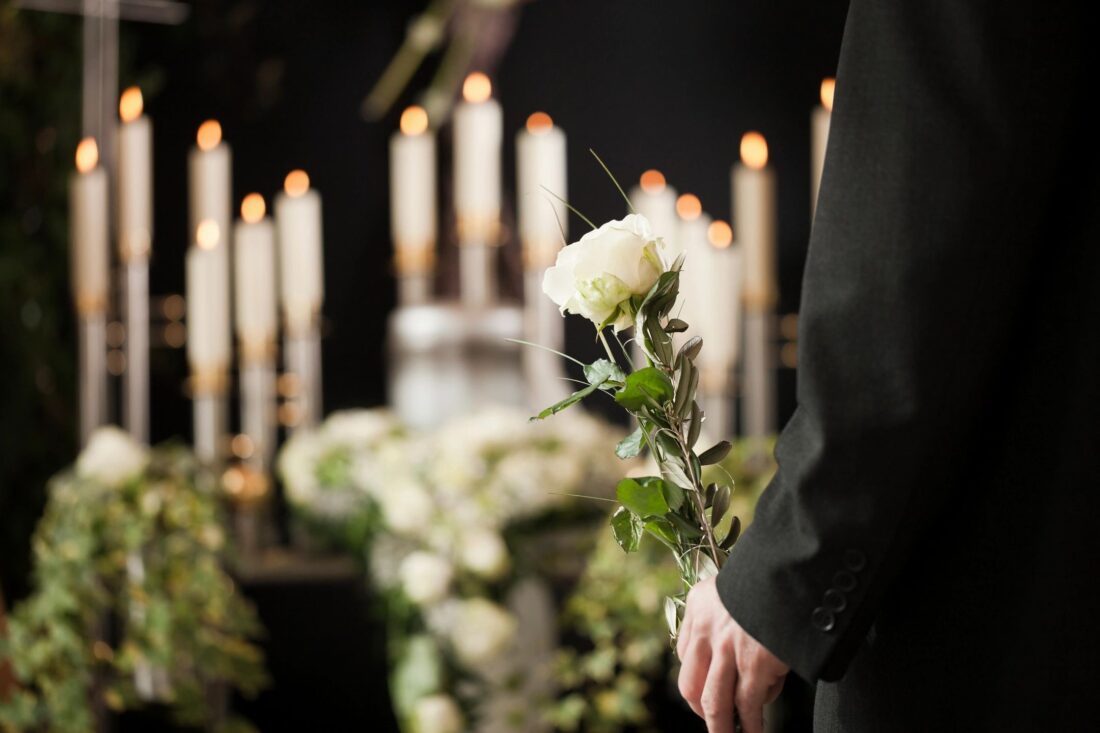 Among the civil lawsuits able to be brought to court in Florida are those involving wrongful deaths. Per Florida statutes section 768.19, when a death is caused by the wrongful act, negligence, default, or breach of contract or warranty of another person, including those occurring on navigable waters, it is considered a wrongful death.1 Overall, there are three main aspects to keep in mind with regard to Florida wrongful death claims: 1) only certain parties may bring a wrongful death claim in Florida; 2) there are specifics on damages; and 3) there are time limits for filing a claim.
What Parties Can Bring a Florida Wrongful Death Claim?
In Florida, the law states that the personal representative of the deceased person's estate must file the wrongful death claim. A personal representative is generally named in the deceased person's legally developed will or estate plan. In the event a person dies without a will, his or her estate is referred to as being "intestate." It is important to note that a legally recognized will in Florida requires the signatures of two witnesses in order to be valid. It also needs a named personal representative who is a spouse, an individual (including a relative) who lives in Florida, or a direct blood relative living elsewhere. In cases in which a person dies and no personal representative has been legally designated, one will be appointed by the court. And while the personal representative is the one required to file the wrongful death claim, he or she is actually filing on behalf of the deceased's estate and legally qualified surviving family members, which include2:
– The spouse, children, and parents of the deceased individual, and
– Any blood relative or adoptive brother or sister who is partly or wholly dependent on the decedent for support or services, and
– A child born out of wedlock of the mother, but not a child born out of wedlock of the father unless the father has recognized a responsibility for the child's support.
What Are The Specifics On Damages For Wrongful Deaths In Florida?
Generally speaking, there are two types of legal cases associated with wrongful deaths. One is a civil claim, which is sought by the deceased's estate. The other is a criminal case, when applicable. Civil cases involve liability, which is expressed in terms of monetary damages. Criminal cases related to a wrongful death do not generally involve monetary damages, but rather are focused on justice and other legal aspects.
Florida's rules outlining monetary damages in wrongful death lawsuits are detailed in Florida Statutes section 768.21. These damages include3:
– loss of support and services the deceased person provided to a surviving family member
– loss of companionship and protection provided by the deceased person, such as to a spouse and minor children
– mental and emotional pain and suffering, and
– medical and/or funeral expenses a surviving family member has paid on behalf of the deceased
The personal representative may also recover certain types of monetary damages for the estate, including:
– lost earnings, including wages and benefits (particularly those that the deceased person was expected to earn or receive if he or she had not died),
– lost prospective net accumulations of the estate, which are essentially the earnings the estate could have collected if the deceased person had not died, and
– medical and/or funeral expenses that the estate paid for
As per Florida Statutes section 768.21(8), adult children are restricted from recovering specific damages, as are parents of an adult child with respect to claims for medical negligence.
What Is The Time Limit For Filing A Wrongful Death Claim?
A wrongful death lawsuit in Florida must be filed within two years of the date of death in most cases, as outlined in Florida Statutes section 95.11(4)(d). This is known as the statute of limitations. The deadline may be extended, though this is rare and only allowed under a few very specific circumstances. Expert wrongful death lawyers are experienced in assessing the statute of limitations expiration in such cases.
If a loved one has been the victim of a wrongful death in Florida, contacting an experienced lawyer for an initial consultation is an important step. It is helpful to research information about lawyers who specialize in wrongful death cases.
Many lawyers and legal teams offer free initial consultations. At Mallard & Sharp, P.A., we specialize in a wide variety of cases. To schedule a free initial consultation with our expert legal team call 877.662.5527 or 305.461.4800.
1 http://www.leg.state.fl.us/statutes/index.cfm?App_mode=Display_Statute&Search_String=&URL=0700-0799/0768/Sections/0768.19.html
2 http://www.leg.state.fl.us/statutes/index.cfm?App_mode=Display_Statute&URL=0700-0799/0768/Sections/0768.18.html
3 http://www.leg.state.fl.us/statutes/index.cfm?App_mode=Display_Statute&URL=0700-0799/0768/Sections/0768.21.html