Product Liability: Is More Than One Party Liable?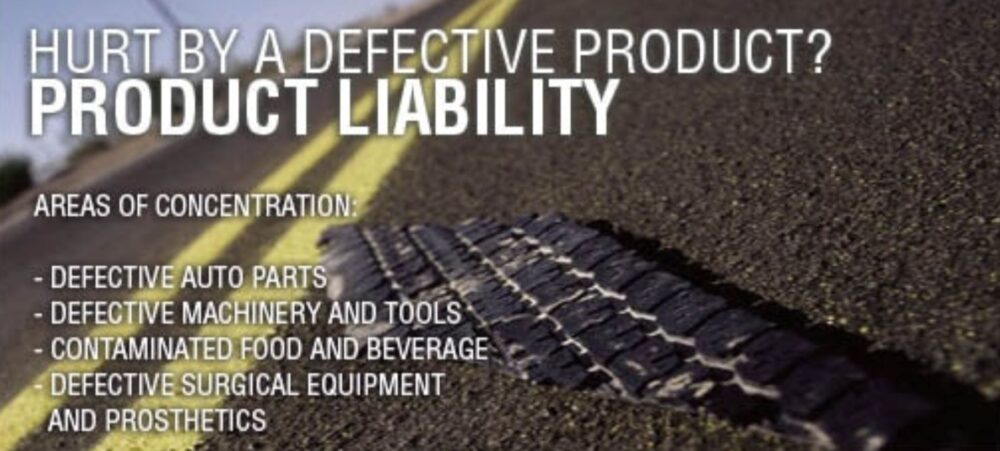 Product liability includes current product recalls and involve a variety of items including bicycles, baby loungers, propane heaters, and ATVs (all-terrain vehicles).1 Every year there are numerous product recalls, many of which are the result of injuries or deaths that involve product liability. In 2020 alone hundreds of recalls were issued on items, according to the U.S. Consumer Product Safety Commission.
Product liability that occurs as a result of injuries and/or deaths due to the use of defective items is often met with legal recourse. Liability claims may involve more than one liable party and more than one insurance claim.
When multiple parties are involved, multiple reviews will likely follow. It is therefore advantageous to avoid self representation in such cases. Having an experienced Miami or South Florida product liability attorney or legal team in such an instance can increase your chances of receiving fair compensation or proving shared liability. The goal is to avoid scenarios that lead to unfair compensation for injuries, improperly assessed liability, or other adverse situations that may create further hardship for victims.
Professional legal assessment of a liability incident by an expert lawyer or legal team can reveal a number of legal aspects that are not generally obvious to the general public. For example, in some cases both a manufacturer and distributor are at fault. Even the end user may be liable in cases of improper use. Experienced Miami product liability attorneys and legal teams know the laws applicable to such cases, and are therefore prepared to provide proper representation. It is one major reason why self-representation can leave product liability victims at a disadvantage with regard to compensation for both short- and long-term injuries.
If you or a loved one has been injured, or a loved one has died, due to a defective or malfunctioning product, contacting an experienced lawyer for an initial consultation is an important step. It is helpful to research information about lawyers who specialize in product liability, or if possible, who specialize in the particular type of lawsuit case you may be currently dealing with.
Many lawyers and legal teams offer free initial consultations. At Mallard & Sharp, P.A., we specialize in a wide variety of product liability cases, including those involving a wide variety of defective products. To schedule a free initial consultation with a member of our expert legal team please call 877.662.5527 or 305.461.4800.